IMPORTANT WARNINGS
•
Only use the MISHMASH USB-C CORD + USB-A WALL ADAPTER provided to recharge your Flüt Base. Period.
•
Do not charge or operate the Flüt Base below 32F or above 100F.
•
Keep the Flüt Base away from high humidity and moisture environments.
•
Store the Flüt Base indoors in a temperature controlled environment.
•
NEVER touch the atomizer coil and/or adapter while in use AND at least 15 minutes after last use to allow for the heated parts to cool down before touching for any reason, EVER!
•
NEVER wet or submerge the Flüt Base, EVER!
•
We recommend hand washing the silicone parts from the Flüt Glass and/or Coffee Müg. Not all dishwashers are the same. Some cleaning detergents and cleaning cycles may discolor and/or deform the silicone material.
ERROR CODES
LOW BATTERY | 8x RED FLASH... NEEDS CHARGING.
•
SHORT CIRCUIT | 5x RED FLASH... CONTACT US
Your Flut Base may be covered under warranty.

ATOMIZER ADAPTER
CAUTION! THIS PART CAN BE HOT!
ALWAYS CHECK IF HOT BEFORE TOUCHING. NEVER TOUCH THE ATOMIZER ADAPTER AND/OR AN ATOMIZER COIL OR 510 THREAD CARTRIDGE UNTIL AT LEAST 15MIN FROM LAST USE TO ALLOW THE PARTS TO COOL DOWN.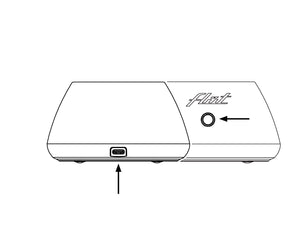 How to charge?
Light color will indicate battery level:
RED/LOW | GREEN/FULL.
Only use MISHMASH USB-C cord + USB-A
wall adapter provided.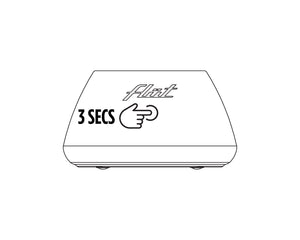 How to turn ON/OFF?
To turn ON/OFF the device, place finger on button and HOLD for 3 SECS.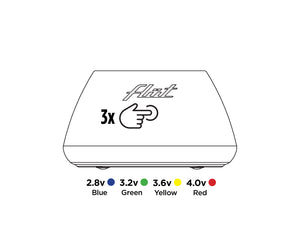 How to change voltages?
3x TAP button to toggle through heat settings.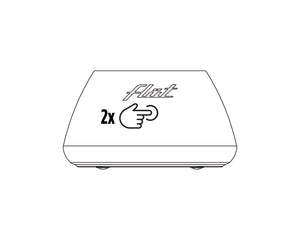 How to operate?
2x TAP button to initiate AUTO START.
(AUTO = 30 SECS)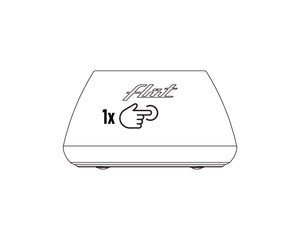 How to stop.
1x TAP button anytime to exit AUTO setting.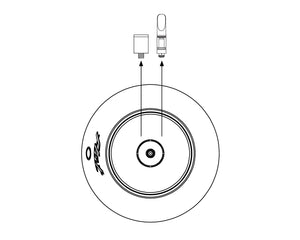 Cleaning the Base
To clean the atomizer adapter, remove from base and spot clean.
You may use an alcohol-dipped cotton swab to wipe away sticky or grimy residue.
Dry thoroughly after cleaning.
ATOMIZER ADAPTER MUST BE COMPLETELY DRY BEFORE SCREWING BACK ON TO THE FLÜT BASE.
>>>
• DO NOT WASH.
• DO NOT WASH WITH WATER OR ANY LIQUIDS.
• DO NOT USE DISHWASHER.
• NEVER WET THE FLÜT BASE.
• NEVER SUBMERGE THE FLÜT BASE.
• NO LIQUIDS IN, ON OR AROUND THE FLÜT BASE, EVER.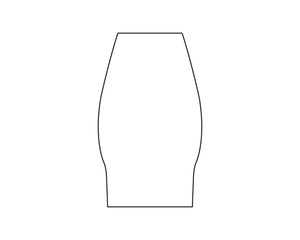 Cleaning the Glass
Carefully remove glass from base or package.
Remove all silicone components.
Once removed, use glass cleaner or wash in dishwasher. Allow glass to thoroughly dry before
loading on to the Flüt Base.
HAND WASH + DISHWASHER SAFE